Bio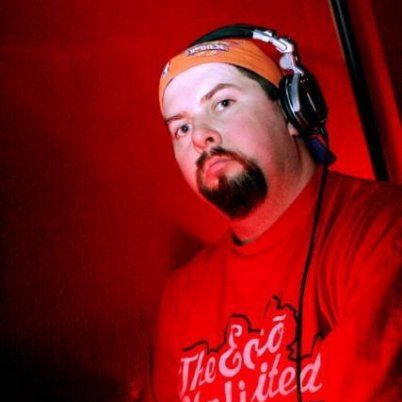 DJ TripleBypass
HIJAK HAWAII
DJ TripleBypass aka Matt Duffy was born in Pontiac IL (Time Magazine voted it one of the Finest Small towns in the USA).  He started DJing here in his bedroom as most DJs do and moved on to some local bars. 
He attended Mortuary College and Opened his eyes a bit in Southern California from 1995-1999 
Moved back to the Heartland for a few years, which just did not seem like home or where he needed to be.
The Opportunity came up to move to Osaka, Japan. This is one Shinkansen that he could not miss. He worked by day as an Embalmer and would later help open and teach at the First College of Embalming in Japan.
Osaka is where his DJing Career really took off. He started off at small a club that did have some good Notoriety called Tocca A te. He shipped over his gear from the Mainland and started to Produce some very eye catching flyers that had all the Djs around the city wondering who and the hell is this guy.
He was then invited to play some bigger clubs and collaborated with many other DJs to throw some of the most Epic Parties the city had ever seen. 
He was one of three founding members of HIJAK, a promotion team he started with Ange Graf & Jules Fulton. Their parties had a certain flare that was fresh and extravagant. From huge parties on the Open Air 10th floor and roof of the Coach Handbag store, Decadent ragers at Caligula that had a glass dance floor with a pool underneath it to intimate settings such as Cafe Absinthe or Oasis. It was an experience like no other. 
He also opened up for the likes of DJ Zinc & Dynamite MC Dynamite. He also was lucky enough to play a top the second tallest building in Japan for New Years Eve. There are far too many tales to tell here.
Traveling was also a big part of living in Japan, places like, Sri Lanka, China, Korea, Malaysia, Thailand, Singapore, and Australia. 
After 6 years it was time to move on. As for many of his friends living abroad as Expats it was arduous thought of moving home. So he decided to up the Ante and move to Hawaii, where it was like one foot in Asia yet still the home of his passport. 
It was a good fit. The laid back lifestyle, the friendly smiles, the perfect weather with luxurious Trade winds, great food, and some amazing new friends. 
Besides being a Mortician and DJ he has always enjoyed cooking and entertaining so he decided to dip his toes into the Culinary world and opened a food truck called Shogunai Tacos. Shogunal is a play on two words. Shoganai and Shogun. Shoganai kind of means Fuck it, when you shrug your shoulders and have done everything you could and the Shogun In pre-modern Japan, meaning supreme military leader, awarded the title by the emperor, and by tradition a descendant of the prestigious Minamoto clan. I used the Shogun character as my logo. 
He is also an Atheist Minister that performs Weddings. 
Now he has a weekly Radio Podcast on www.ModSnapRadio.com called HIJAK HAWAII. ModSnap Radio is located in San Antonio Texas and broadcasts across the Globe. HIJAK HAWAII plays on
Wednesday
CST: 6-pm
Hawaii Time 1-2 pm
Osaka Time 8-9 am Thursday Morning 
The Aloha Friday Replay
CST 5-6 pm 
Hawaii Time: 12-1 pm
Osaka Time 7-8 am Saturday Morning. 
The Shows are published on this site at the end of the week.